FIGHT
Directed by

D-FUSE


Soundtrack by

Swayzak




an original work commissioned, co-directed and produced by DYSPLA

Cast - Members of

Supreme Boxing Club
• DlMIF, Crypt Gallery, London, 14th - 18th March 2018
•

Strange Umbrellas, IKLECTIC

, London, UK, 27th May 2018
• DIMIF,

Arthouse Cinema, Crouch End Festival

, London, UK, 17th June 2018
•

Festival of Audacity

, Beatfreeks, Birmingham, UK, 27th - 29th Sept 2018

FIGHT is a multi channel installation exploring themes of consenting violence being a result of class oppression. It looks at how a society focused on neoliberal ideals can destroy communities and breed fear.
Funded by the Arts Council England, DYSPLA commisioned visual artist D-FUSE to create an instalation for the DYSPLA International Moving IMage Fesival 2018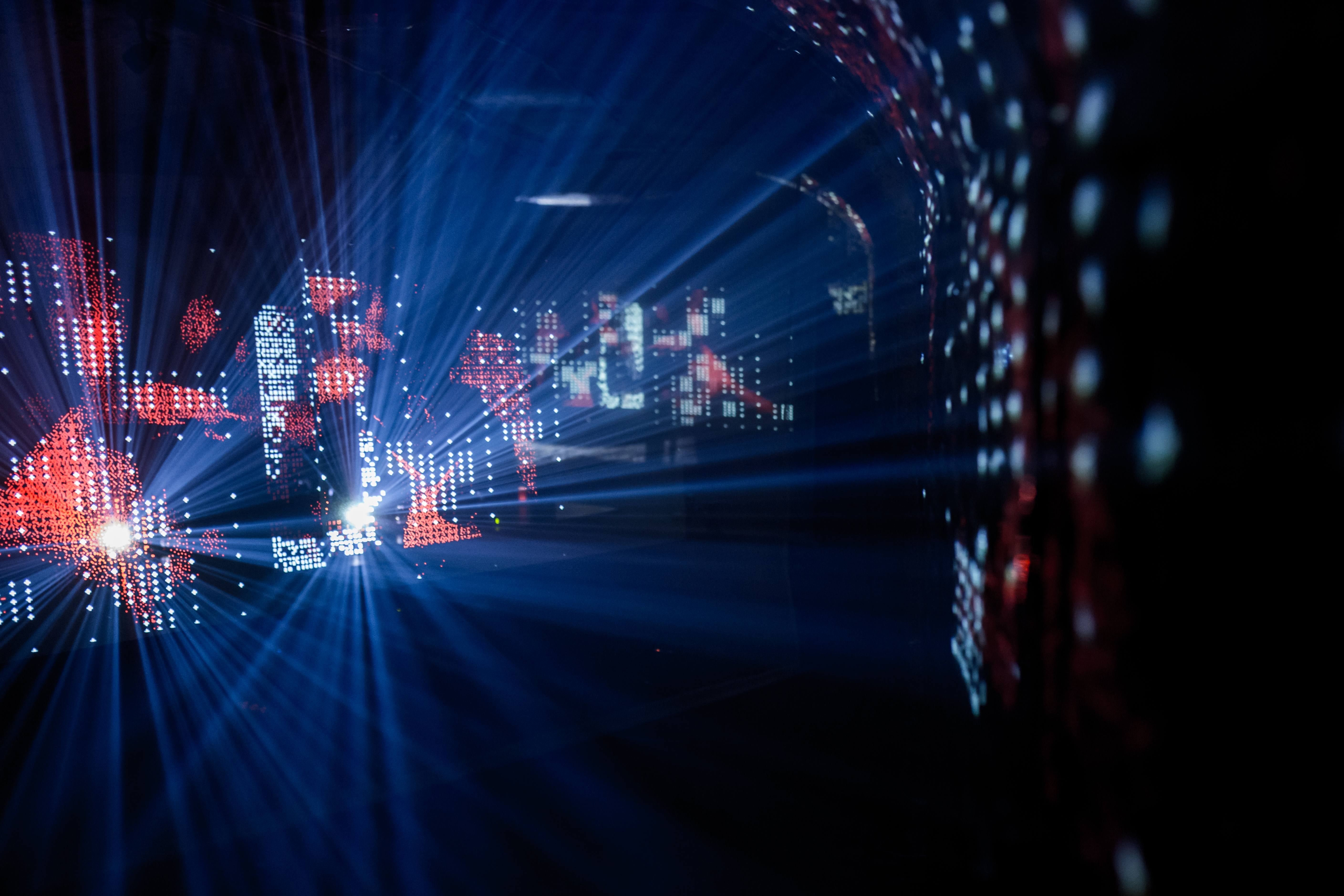 D-Fuse are a London-based artist collective who work across a range of media. Founded in the mid-1990s by Michael Faulkner, D-Fuse's output encompasses installations, film, experimental documentary, photography, live cinema performances and architectural projects.
Their work has been shown internationally, including SFMOMA, WRO Festival [Wroclaw], Prix Ars Electronica [Linz], Sonar [Barcelona], onedotzero Festivals, Eyebeam and TriBeCa Film Festival [NYC], MU and STRPFestival [Eindhoven], Lisbon and Valencia Bienniale, Moscow Architectural Biennale, and many others.