FIGHT
Directed by

D-FUSE
Soundtrack by

Swayzak




an original work commissioned, co-directed and produced by DYSPLA

FIGHT 2 - Directed by DYSPLA


Cast - Members of

Supreme Boxing Club
• DlMIF, Crypt Gallery, London, 14th - 18th March 2018
•

Strange Umbrellas, IKLECTIC

, London, UK, 27th May 2018
• DIMIF,

Arthouse Cinema, Crouch End Festival

, London, UK, 17th June 2018
•

Festival of Audacity

, Beatfreeks, Birmingham, UK, 27th - 29th Sept 2018
• Aesthetica Film Festival 2019, York, 6th-10th November 2019

FIGHT is a multi-channel installation exploring themes of consenting violence being a result of class oppression. It looks at how a society focused on neoliberal ideals can destroy communities and breed fear.
Funded by the Arts Council England, DYSPLA commissioned visual artist D-FUSE to create an installation for the DYSPLA International Moving Image Festival 2018.
Voice Over by

SHERIDAN MACDONALD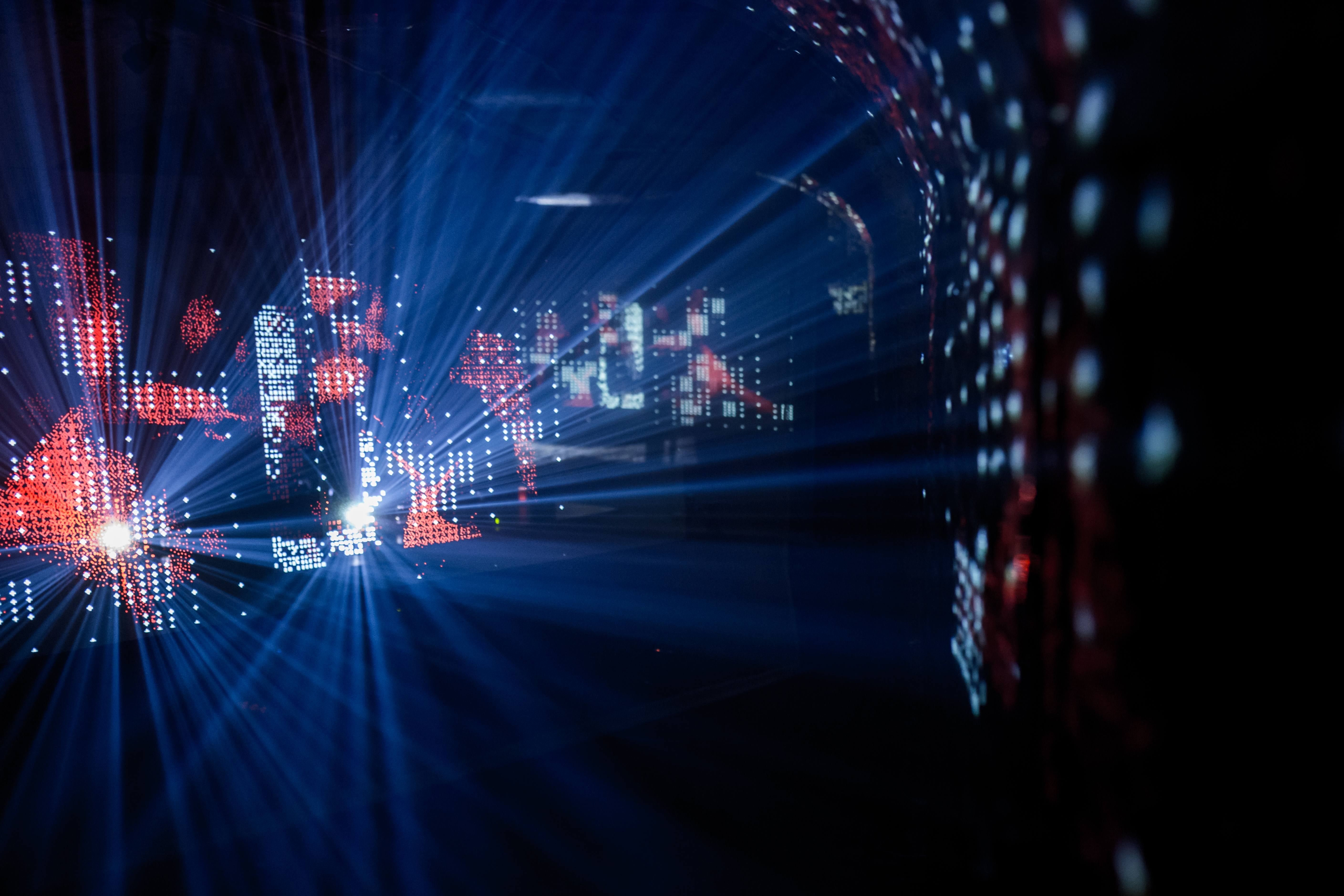 D-Fuse are a London-based artist collective who work across a range of media. Founded in the mid-1990s by Michael Faulkner, D-Fuse's output encompasses installations, film, experimental documentary, photography, live cinema performances and architectural projects.
Their work has been shown internationally, including SFMOMA, WRO Festival [Wroclaw], Prix Ars Electronica [Linz], Sonar [Barcelona], onedotzero Festivals, Eyebeam and TriBeCa Film Festival [NYC], MU and STRPFestival [Eindhoven], Lisbon and Valencia Bienniale, Moscow Architectural Biennale, and many others.
T


The Fight project was originally created for an installation premiering at the DYSPLA International Moving Image Festival, London 2018. The project has now been adapted for other media such as a series of films and a forthcoming audio visual performance with electronic musician Swayzak.

Shot at the Supreme Boxing Club in Enfield, North London, DYSPLA and D-Fuse worked with non actors to create a dual screen poetic documentary. Working with no script, filming a diverse range of persons in everyday society including a 14-year- old english white girl, a slovenian boy, and a Turkish immigrant, conveying a sense of diversity overcoming barriers of race, age, and gender. Fight focuses on the under-represented and the underdogs in society, striving to achieve or struggling to overcome their fears and dreams. The Supreme Boxing Club itself gives them a sense of belonging, maybe this belonging is the 'community' they crave.
FIGHT 2
As an experiment into defining the Neurodivergent Aesthetic DYSPLA directed FIGHT 2, using the same rushes of FIGHT. We wanted to look at two pieces of work by two ND artists using the same source material to see if it would help us define the ND_aesthetic.
FIGHT 2 looks at consenting violence at the hands of patriarchal oppression. We combine a speech by Margaret Thatcher with an interview with a 15-year-old British/Lithuainian Boxer, Gratis. Fight is a collaboration between DYSPLA and D-Fuse.

To find out more, please

contact us.




Festival of Audacity

, BeatFreeks, Birmingham, UK, 27th - 29th Sept 2018