DYSPLA_Storymakers Residency 2022
6 Month Script Development Programme Starting in March 2022
To find out who our 2022 Residency Finalists were and to see the full list of the Longlisted and Shortlisted candidates, please click
HERE
.
Read our latest

Press Release

.

The Residency commenced on the 25th of April 2022 in the newly-renovated DYSPLA Home Studio. Out of 285 applicants, DYSPLA offered three placements to Neurodivergent creatives Krishna Modhwadia, Alex Clarke and Ryan Walker-Edwards, all of who pitched outstanding story concepts.

Rehersed Reading @ Hatrick Productions - 11th October 2022
Please register your interest for our future DYSPLA Residencies HERE

.
Funded by the Arts Council England for the third year, DYSPLA's unique Storymakers Residency is a celebration of Neurodivergent creative excellence.

DYSPLA, a London-based art-studio specialising in the creative and professional development of Neurodivergent artists, is running its six-month holistic script-writing programme designed to accommodate the completion of a finished manuscript.

Ryan Walker-Edwards
"I love writing, telling stories, exploring different perspectives and narratives. [Neurodivergent creativity] is also about realising that there is help out there for you as a Neurodivergent artist where you can have resources and can be given advice and support to tell your stories."
Ryan Walker-Edwards is a Birmingham-born, London-based writer and actor of Jamaican descent. Recently, Ryan was selected for the inaugural Sky Comedy Rep Festival for his play 'Boys Who F**k, and Cry', which was showcased at the Birmingham Rep in March 2022. His short story 'Safari' was also commissioned by BBC Arts and Arts Council England as a short audio drama for BBC Sounds.

Ryan was selected for the DYSPLA Storymakers Residency 2022 for his pitch MAN, CODE. LOG LINE - A struggling repair goes on an ordeal after what he thought would be no strings attached fun.
Alex Clarke

"[The Residency] means the freedom to finally make an artistic piece of work in a Neurodivergent way. I believe that there is a Neurodivergent Aesthetic that isn't captured in mainstream storytelling."
Alex Clarke is an Irish/Manc comedy and drama writer and a proud working-class Autistic queer. She is currently working on an original TV comedy series as part of her BFI X BAFTA mentorship, as well as an original TV drama on the ITV New Talent Scheme with Dancing Ledge Productions. Alex is a winner of the BBC Alfred Bradley Award and Northern Writer's TV Drama Writing Award, and is part of the BFI NETWORK x BAFTA Guru Scheme.

Alex was selected for the DYSPLA Storymakers Residency 2022 with her short film pitch for
VENUS IN 13.

Krishna Modhwadia

"Traditionally we have been taught to have to do things in a certain way and to conform to society as we know it. The amazing thing about DYSPLA and this Neurodivergent Residency is that they are helping nurture us and support us in a way that works best with our brains and that allows us to keep going."
Krishna Modhwadia is a comedy writer-performer born in Gujarat, India and raised in Birmingham. He was recently commissioned by ITV to write the pilot for an original comedy series in development with Big Deal Films and a recent delegate on the Edinburgh TV Festival's 'The Network' in 2020.

Krishna was selected for the DYSPLA Storymakers Residency 2022 with the pitch for his comedy-drama series NEET (Not in Education, Employment or Training).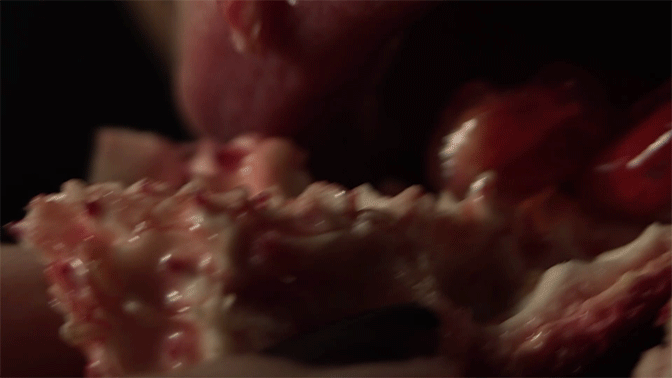 The Residency will included...
The opportunity for the writers to present their work at the DYSPLA Industry Table Read at Hat Trick Productions in Sept 2022.
The opportunity for one writer to have their script produced by DYSPLA into a Short Film to premier at Earls Court Film Festival in Nov 2022.
Written feedback from film and television production companies.

Dramaturgy Sessions

Mentoring with DYSPLA Founder

Travel Costs (For Physical Residency Only)

Online Marketing throughout 2022

£500 (five hundred pounds) upon completion of the Residency and the finished script
Requirements...



Our physical residency requires writers to participate monthly in at least...

one mentoring meeting with DYSPLA Founder

Lennie Varvarides

one script-editing session with DYSPLA's Dramaturg
one script-development workshop with actors and a director.

Our residents are expected to spend at least an hour daily working on their script, so the first draft is finished by September 2022.