DYSPLA_wnw x Enfield Winter Lights


DYSPLA is excited to be part of the Enfield Winter Lights Festival (February 2022 — 30th April 2022). Our touring project, WordsNotWalls explores England's 'cultural apartheid' and the value of creativity on young people's self esteem. By engaging local primary school children in the creation of micro poetry and presenting it directly on the streets of Enfield, DYSPLA facilitates a public space for children's voices and an innovative street art experience. You can visit DYSPLA's art installation at Palace Exchange Shopping Centre in Enfield Town, North London until 30th April!


Part of the Top Shop Takeover — Window Text and Video Installation. Poetry by Edward and Sidem from Honilands Primary School. Photography by Kazimir Bielecki, 2022.

The micro poems of WordsNotWalls that read like 21st Century affirmations, were first exhibited in 2021 and have now been recontextualised for the Enfield Winter Lights Festival, with the aim of spotlighting the links between the rise of mental health issues in children and the lack of art provisions and self expression in schools.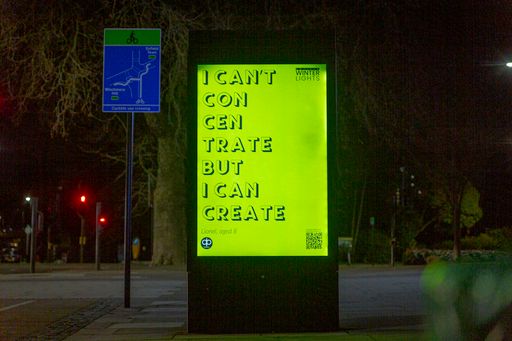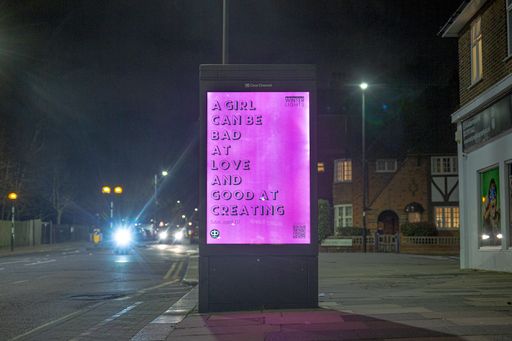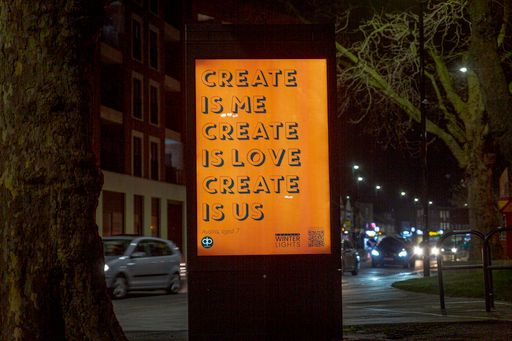 Featured poets are Lionel, Susie and Ayaira.

WordsNotWalls — a public art poetry exhibition created from the works of 10 children aged 6–10 from Honilands Primary School, Enfield. This project was originally funded by Arts Council England (ACE) in 2021. The exhibition was a wonderful success and attracted additional partners and ACE funding.

To read about WordsNotWalls 2021, click here.

If you are an Artist, School or Organisation and are interested in collaborating with DYSPLA on our next WordsNotWalls project, please contact us to find out more.