DYSPLA_words not walls
An innovative street gallery experience, embedded in a community of high deprivation in North London.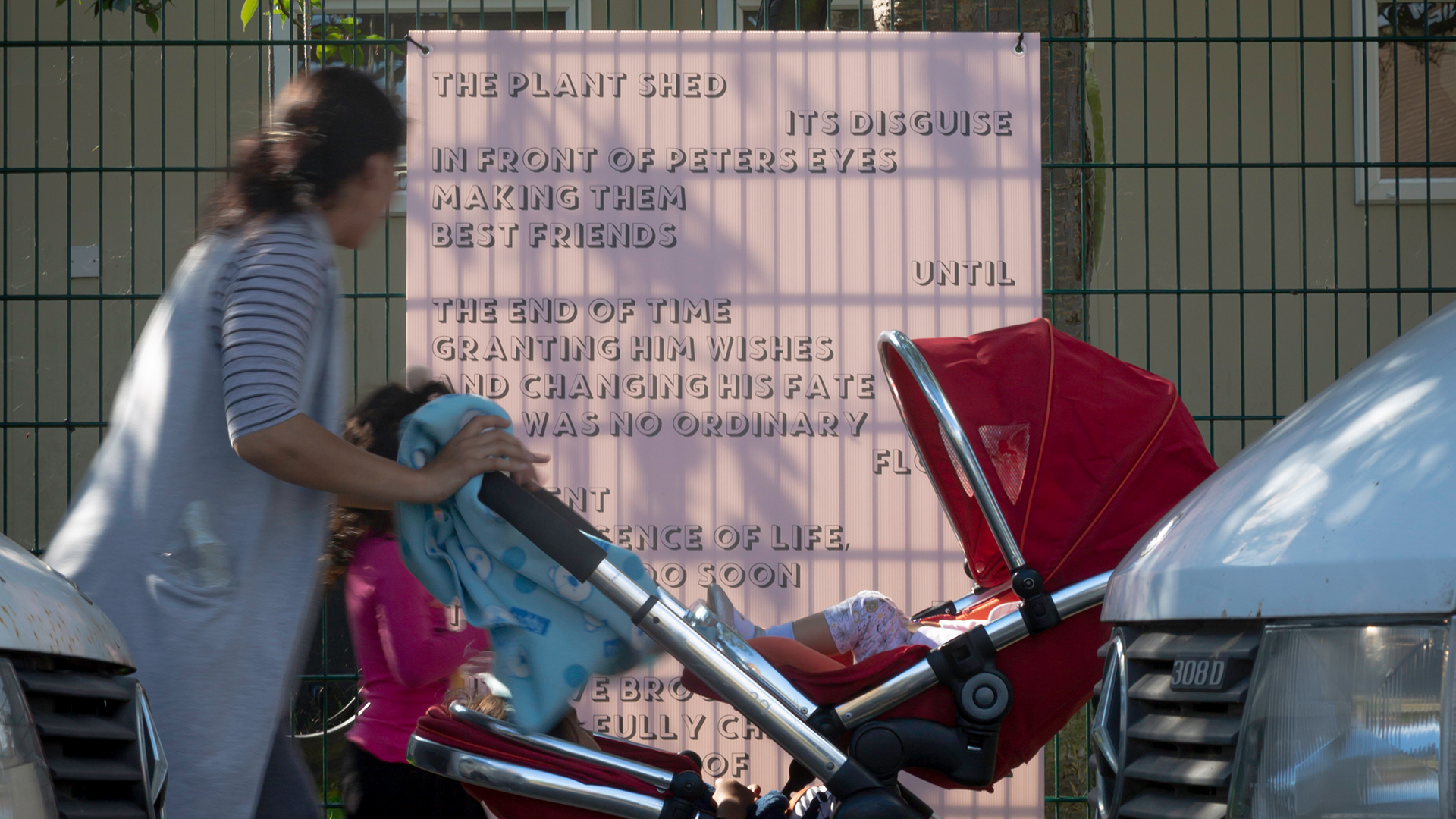 WORDS NOT WALLS
68% of primary schools in England have seen arts provisions decrease in the last 10 years, Art in education has been reinstated as a luxury. Supported by the Arts Council England, Transport for London and Enfield Council around the Turkey Street Ward of the London Borough of Enfield, an area of high deprivation and low cultural engagement, DYSPLA will develop and present a public gallery of large scale, Augmented Reality, text based, poetic public artworks with local Neurodivergent*(ND) students of Honilands Primary School.

Words Not Walls explores England's 'cultural apartheid' and the value of the students' own creative thinking by enaging in the creation of poetry for public presentation around the streets they live within.



DYSPLA Founder, Lennie Varvarides speaks on why poetry is urgently needed in areas of high deprivation.

Please Click Link to view Article.






DYSPLA is a neurodivergent led, award-winning arts studio producing and developing the work of neurodivergent storymakers, supported by the Arts Council England. Click here to find out more.
*NEURODIVERGENT - "Sometimes Abbreviated as ND, means having a style of neurocognitive functioning that diverges significantly from the dominant societal standards of 'normal'. Neurodivergent people include dyslexics, dyspraxics, AD(H)D, autistics (including those with Asperger's), dyscalculics, OCD, dysgraphics, Tourettes, etc." (Hewlett, Cooper, 2017)